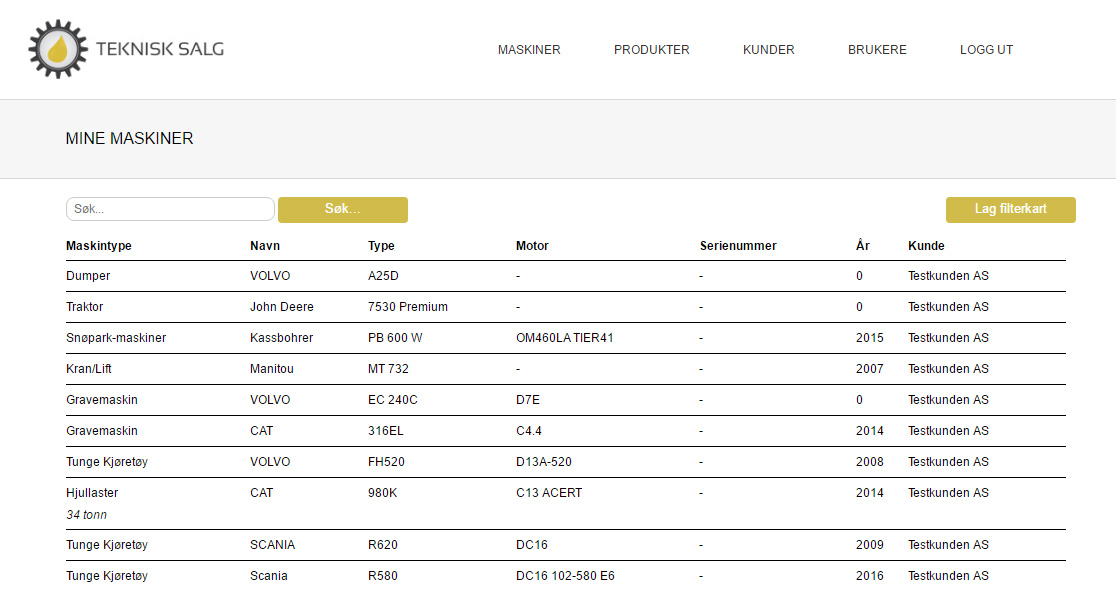 Take advantage of our new filtering program that gives you a full overview of all the filters throughout your machinery. We set the filter usage in system and create filter cards for all your machines. With our filter program you can search all your machines and find out which filters each machine should have.
Wondering where a specific filter fits? Search the filter number and find out which of your machines are using this filter.
This gives you a better overview and you get better control of inventory. Thus, more efficient purchases can also be made, which saves you as a customer for time and money.
You log on via our website and the application is equally user-friendly on both PC, tablet and mobile.
Is this interesting? Contact us today!
LET YOUR COMPANY USE OUR COMPETENCE!